New Listing!
1955 Chris Craft Customized 18' Riviera with Chrysler 318 cu. inch V-8 engine
Here is an opportunity to own a one-of-a-kind, custom designed Chris-Craft. This boat started it life as a factory Chris Craft Riviera 18' (and is titled as such) a previous owner has the boat professionally redesigned to make it a single cockpit with an elegant sloping aft deck and stern. Its styling may have been inspired by the Chris Craft Cobra just without the fin! It has a newer no-soak epoxy bottom and custom red marine leather upholestery, black ribbed rubber flooring, new Classic Instrument gauges on the dash.
Comes with a single axle trailer. Currently available for viewing at the Macatawa Bay Boat Works storage facility.
Price is $34,900
Call Jon at 269-857-4556 for more information. Please reference listing number 173 and the year make and length when inquiring. check out compete web site at www.mbbw.com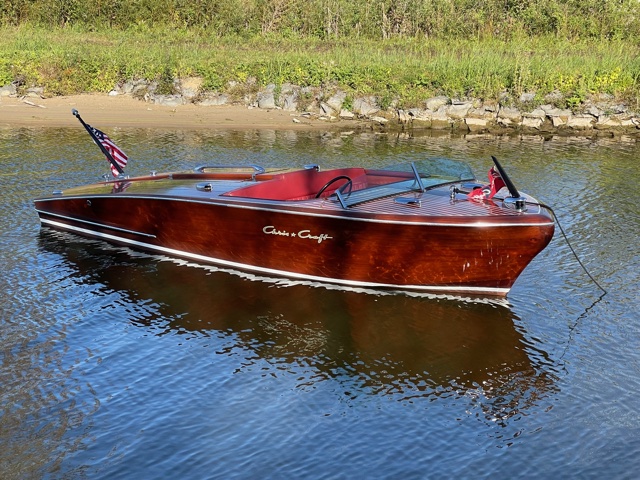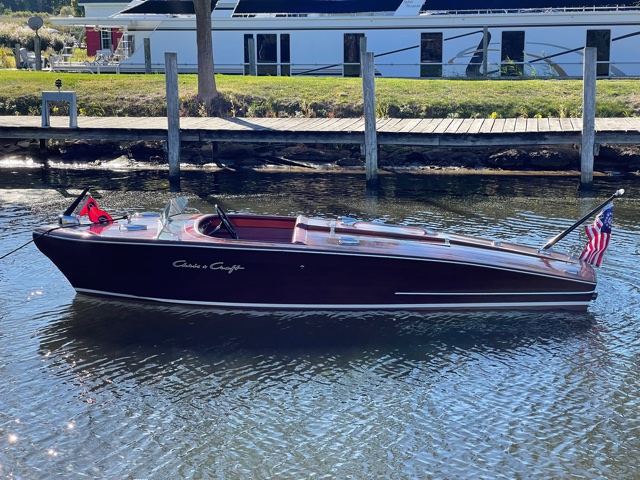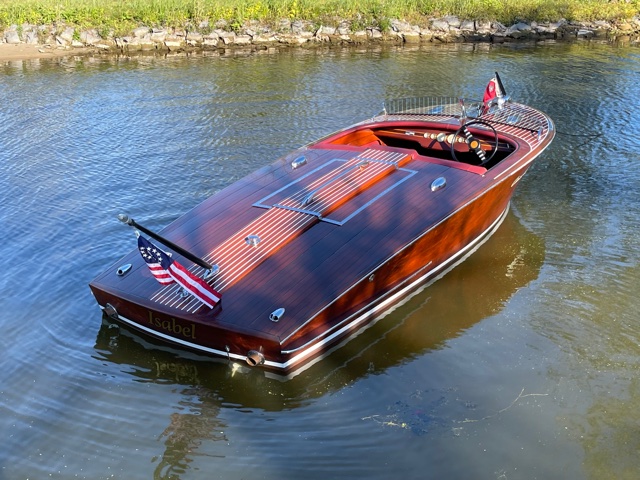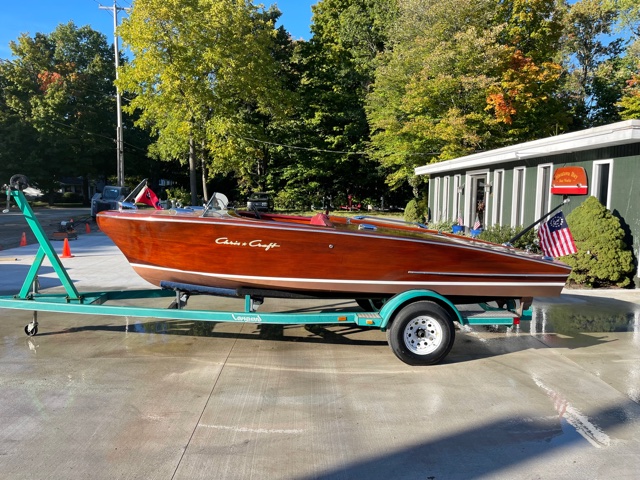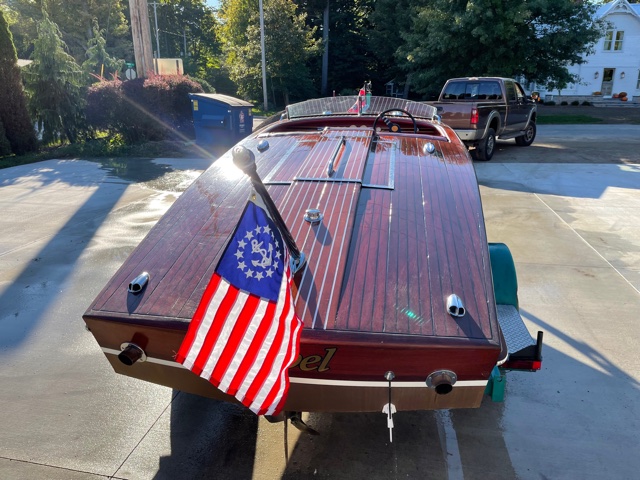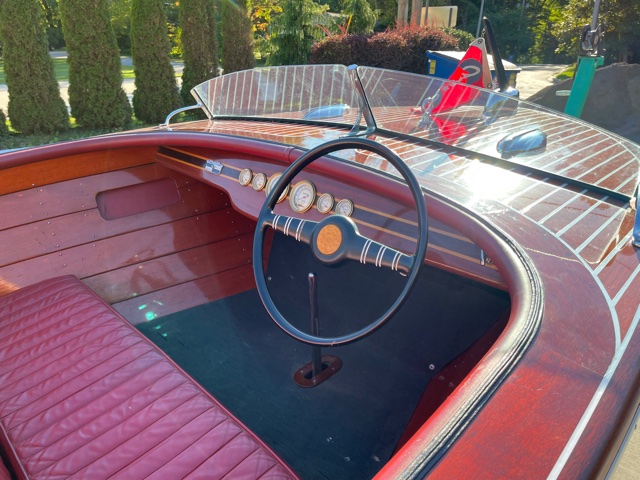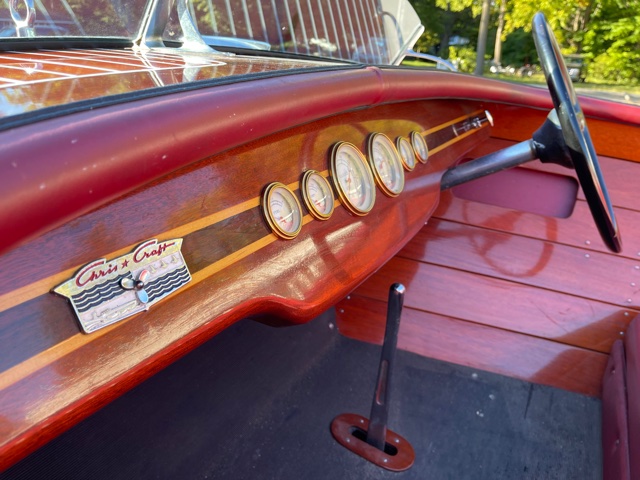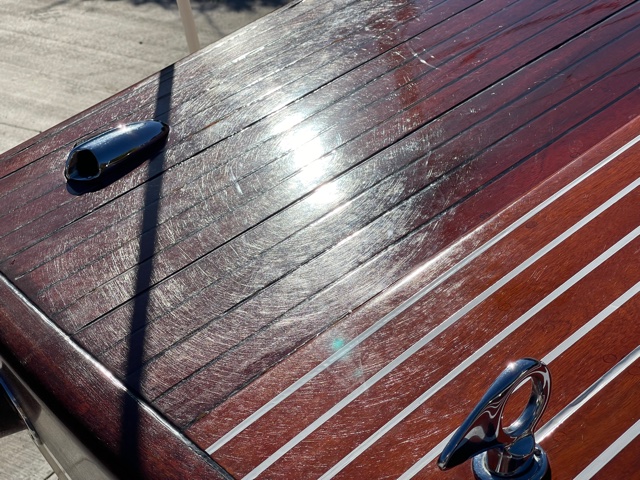 Please reference listing number 173 or the year and length of the boat when inquiring. check out compete web site at
www.mbbw.com
Macatawa Bay Boat Works
297 S. Maple Street Saugatuck, MI 49453
Toll Free: 1-877-636-MBBW (6229)
269-857-4556
Fax: 269-857-4218
E-Mail: Sales@mbbw.com